Restaurant & Café – Use Bulk SMS Marketing to Boost Sales & Engage Customers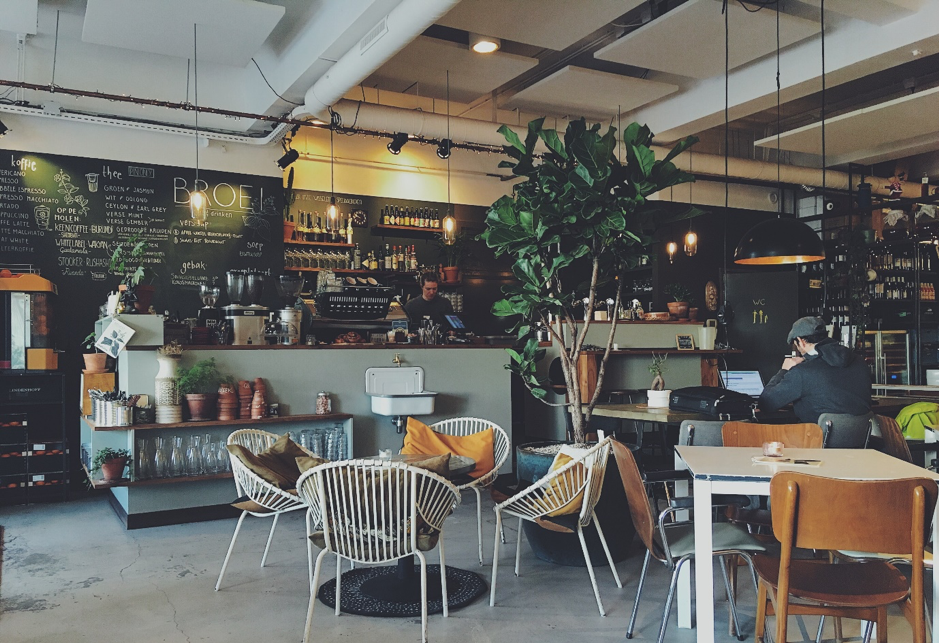 Nowadays, most people prefer to have their meal at the restaurant or café rather than at home. Food and Beverage (F&B) sector are growing fast and rapid, especially for the restaurant. Restaurant and café owner should execute an effective marketing strategy to attract new customers whilst retaining loyal customers as customer's expectation are continuing to grow rather than only focusing on their food or service quality.
According to a survey, around 70% of customers would like to receive offers or promotion via SMS. Hence, businesses should fulfil their customer's preference by sending any ongoing promotions or offers through text messaging. Bulk SMS marketing campaign is the most perfect methods to stay connected with customers.
There are 6 ways in which restaurant and café can utilize bulk SMS services to retain their customer's satisfaction and boost up their sales.
1. Loyalty Program through SMS
Your business will become more stable when you can retain more loyal customers. Based on a study, a repeat customer spends around 67% more than new customers. In addition, around 61% of business generated its sales from their repeat customers rather than new customers. This shows that retain an existing customer is proven to be more effective. Restaurant and café can create their loyalty program by rewarding their loyal customers with specialized offers, discounts and coupons.
2. Send SMS to Promote Events
When there are any on-going events, it is a must to attract all the potential customers. Bulk SMS marketing is the best tools to promote your events. The cheapest SMS platform in Malaysia that provided by SMSS360.com can help to do so. Restaurants and bars can schedule their text messages to be blasted out on particular time to promote about their event. For instance, restaurant A schedule their message to blast out on the upcoming date - 30/9/2019 ~ 10:00AM.
3. Use Text Messaging to Announce any Promotion or Coupons
By using bulk SMS campaign, restaurant and café can effectively promote their special promotion like Mother's days offer or Merdeka Days' coupon to increase its business sales in such occasional festival. Those special promotions and coupons can be blasted out via SMS with a certain time frame to be used by customers. For example, by the end of the month, which means that the customers have to use it quickly or they'll miss out these promotions.
4. Inform New Launched Menu or Dishes via Bulk SMS
Every loyal customer likes to keep updated with new information's. Hence, a restaurant and café can keep their customers updated by blasting out SMS to inform them about every new launch menu or dishes. Not only that bulk SMS blasting platform is a cheap and effective marketing tool, but it also can help to send out information via SMS in a fast way.
5.Send SMS to Inquire for Booking Confirmation & Reservation Reminder
To decrease the number of "no-shows" or cancelled booking, SMS can be blast out to confirm customer's booking. For example, the message content that can be used by a restaurant and café will be like:
"Greetings from XXX restaurant, your booking on 30/9/2019 is received, kindly reply "YES" to confirm this booking. Thank you."
Beside than booking confirmation, reservation reminder SMS should also be sent to customers to remind them of their booking.
6. Send SMS Survey
Customer feedbacks are the key success of a business. To improve the customer's experience constantly whilst stay competitive in the market, a business needs to know in details on what their customer wants and what are their expectations. A restaurant or café can send a SMS to get any request or suggestion, beside than the rank of their service levels from customers.
Bulk SMS online platform is the best choices to get in touch with customers instantly. Malaysia leading bulk SMS service provider, SMSS360.com provides the cheapest bulk SMS service that can solve all your marketing requirements. Do contact us at
[email protected]
or 017-9199338 for more information.