Bulk SMS reseller solution: Start your own SMS Gateway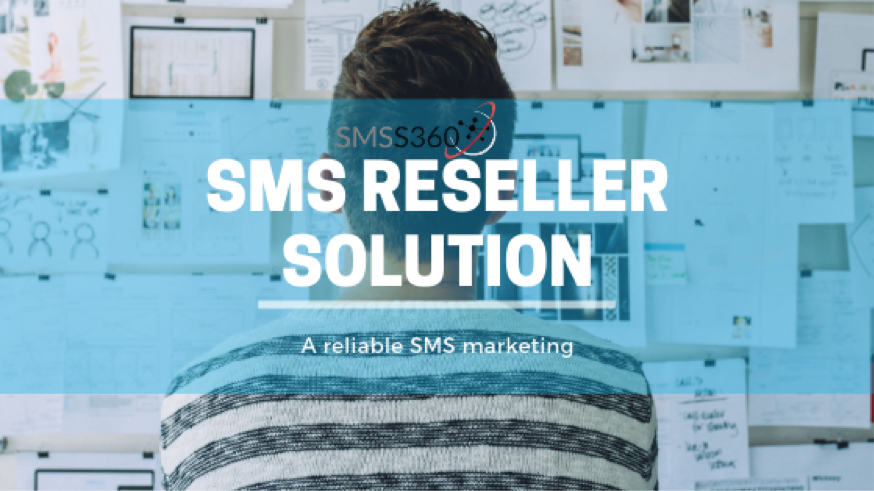 SMS reseller refers to a method of buying SMS credits from a provider in bulk and selling it to the customers. It's a middleman business method that could let you earn extra income. With a high profit margin and low business risk, a lot of business owner or part timer involves in SMS marketing to earn their side income besides buying SMS credits at a low price for their internal use. The business owner or part timer could be able to buy cheap SMS credits in bulk through a provider and breaks the credit in smaller volumes so that they could sell it to their customers.
How does SMS reseller works
Reseller B buys a reseller package from SMSS360.com in bulk and also at a cheap price rate. Reseller B breaks the credit into a small part like RM50 for one package. After that Reseller B sells the credit to his/her customers at a certain price and he will have many smaller clients rather than a few large clients. Hence, he/she earn a profit through this SMS reselling process.
The advantages of become a SMS reseller
1.Low start-up cost and easy to set up. There's no registration cost and our SMS reseller package starts at a very low price.
2.Buy at low price and earn extra income. You may sell your SMS credits to your clients, offer a SMS sending service to your clients or use it internally.
3.No expiry date on SMS credits. The SMS credits that had been bought would not have any expiry date, you can use it whenever you want until the SMS credits amount finished.
4.Broad target market. SMS marketing is a fast and convenient marketing tools that are suitable to use for all business sectors. You might have a huge target market to promote with your SMS credit.
5.No technical knowledge required. Our user-friendly platform would allow you to learn it in 5minutes. There are only 3 steps to blast our message. First, upload your contact. Second, create your message template and lastly, click "send message". These easy steps for sure wouldn't make a burden for you.
A bulk SMS service provider in Malaysia, SMSS360 has launched their SMS reseller package starting from now! It's a free registration and "ZERO" set up fee for you, contact us instantly to get more info: www.smss360.com (017-919 9338). No monthly or yearly fees and the SMS credit would not expire!